Hate crimes have gone up in recent years. Among the most common victims?
Jews.
The FBI reports that just over fifty-eight percent of those targeted for their religion last year were Jewish. Nearly half of all anti-Semitic assaults took place in New York City, with the number rapidly increasing. The total spiked from seventeen in 2017 to thirty-three in 2018. Meanwhile, nineteen attacks were documented in the first half of 2019.
Some on the left have blamed President Trump for the increase in anti-Semitism; according to them, his rhetoric is emboldening neo-Nazis to to lash out. That seems to be Mayor Bill de Blasio's theory: he says "the ideological movement that is anti-Semitic is the right-wing movement." So are white supremacists on the hunt for Jews in New York?
Not according to the footage.
A man's 2018 attack on an Orthodox Jew was captured on video. So was one of the suspects in the beating of a twelve-year-old Jewish boy. An individual seen beating a Jewish man in an intersection was too. The men accused of hitting a rabbi with a brick and throwing another object at a Jewish man in his car were recorded as well. None of them looked like white supremacists.
And not according to the city's Office for the Prevention of Hate Crimes, either. Its head told reporters that she's "not aware" of any right-wing anti-Semitic movement in the city.
It seems odd to think that Trump's election would inspire a wave of hate for Jews. After all, the Pittsburgh synagogue shooter expressed hostility towards the president for being pro-Israel. Trump is also close to his Jewish daughter and son-in-law, and has explicitly condemned anti-Semitism. Not everyone in Washington has been as eager to do so.
When Ilhan Omar and Rashida Tlaib attempted to visit Israel last month, they planned to travel with a group called Miftah. The organization published an article praising female suicide bomber Wafa Idrees as the "the beginning of a string of Palestinian women dedicated to sacrificing their lives for the cause." It also gave a shout-out to Hanadi Jaradat, a terrorist who murdered fourteen Jews and five Christians. Three of her victims were children.
Another article called "Let Us Honor Our Own" lionized Dalal Al Mughrabi, who helped hijack a bus and kill thirty-eight Israelis. She had previously killed a Jewish-American woman.
That the two congresswomen would partner with an anti-Semitic organization isn't surprising given their histories.
Tlaib has written articles for a publication owned by Louis Farrakhan's Nation of Islam; Farrakhan has called Jews "wicked," "Satanic," and "my enemy." What's more, she followed an Instagram account that compared Jews to rats and blamed them for 9/11.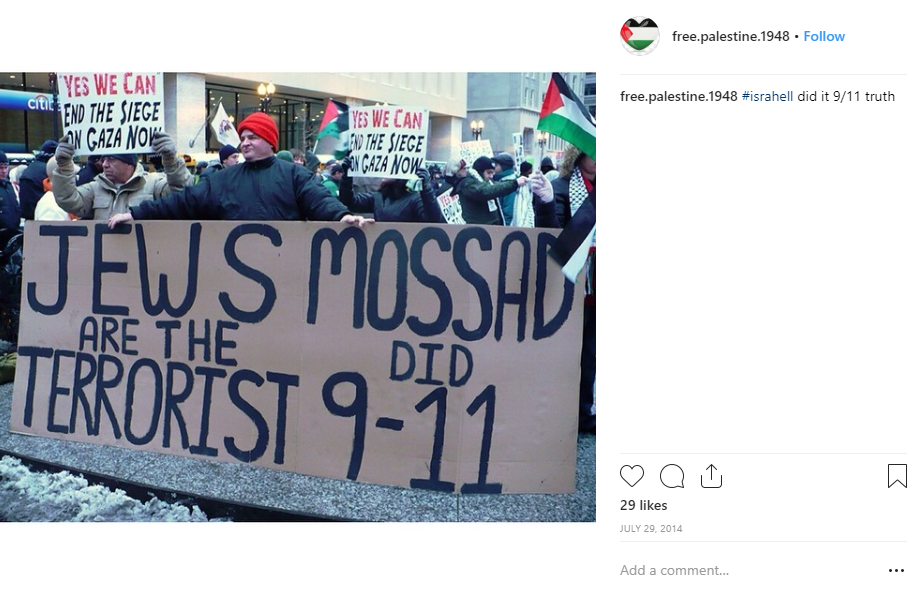 Meanwhile, Omar sponsored a bill this year comparing Israel to Nazi Germany. She had earlier accused Israel of having "hypnotized the world" and implied that Jews had bought off members of Congress. Rather than specifically condemn Omar's comments, House Democrats passed a resolution condemning bigotry against all groups. Well, not quite all of them: whites and Christians didn't make the list.
Two more men were arrested last month for robbing and beating three Jewish victims. Given that both are minorities, the idea that they were motivated by Trump-inspired white nationalism is tough to take seriously. What does need to be taken seriously? That anti-Semitism is being promoted by prominent figures on the left.
They'd rather you not notice.
What do you think? Leave a comment below.