Jersey City saw tragedy last week when two shooters attacked a kosher supermarket, leaving a police officer and three customers dead.
The market appears not to have been their original target, as the pair first attempted to enter a Jewish school where fifty children were studying.
Despite not knowing their identity, Rep. Rashida Tlaib quickly declared that the culprits were white racists, tweeting that "white supremacy kills." However, it turned out there was a slight problem with her announcement.
Both the killers were black.
One was connected to the Black Hebrew Israelites, an anti-white, anti-Jewish hate group that harasses pedestrians in major cities. In January, members of the organization hurled profanity and racial epithets at students attending the March for Life in Washington, DC.
That anti-Semitism isn't limited to whites could also be seen in how some Jersey City residents responded to the shooting.
In video footage obtained by a local Fox affiliate, one African American woman was recorded complaining, "I blame the Jews because we never had a shooting like this until they came," adding that her children were "stuck in school because of Jew shenanigans." Later, a man can be heard saying it "was great" that Jews had been "shot dead." Still others said that the city's Jewish residents needed to be chased out.
Those sentiments aren't limited to Jersey City: nearly half of all anti-Semitic assaults take place in neighboring New York, and the numbers are increasing. Further, most of them aren't being committed by white supremacists.
This year, the head of New York City's Office for the Prevention of Hate Crimes told reporters that she's "not aware" of any right-wing anti-Semitic movement in the city.
Neo-Nazis certainly weren't responsible for any of the high-profile attacks that have been caught on video. They include a man's 2018 attack on an Orthodox Jew and the beating of a twelve-year-old Jewish boy.
Another man was recorded beating a Jewish man in an intersection, as were several men accused of hitting a rabbi with a brick and throwing another object at a Jewish man in his car. None of them appeared to be white.
Of course, it makes sense that Tlaib would pretend that anti-Semitism is an exclusively white phenomenon. After all, projecting bigotry onto whites helps to conceal her own.
Tlaib has written articles for a publication owned by Louis Farrakhan's Nation of Islam; Farrakhan has called Jews "wicked," "Satanic," and "my enemy." What's more, she followed an Instagram account that compared Jews to rats and blamed them for 9/11.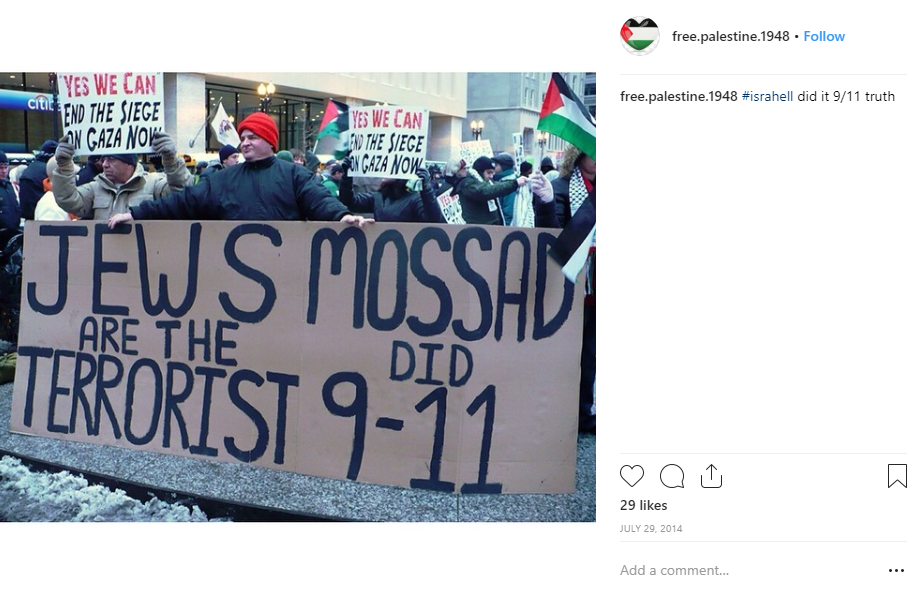 When Tlaib and fellow Democrat Ilhan Omar attempted to visit Israel this past August, they planned to travel with a group called Miftah. The organization published an article praising female suicide bomber Wafa Idrees as the "the beginning of a string of Palestinian women dedicated to sacrificing their lives for the cause." It also gave a shout-out to Hanadi Jaradat, a terrorist who murdered fourteen Jews and five Christians. Three of her victims were children.
Another article called "Let Us Honor Our Own" lionized Dalal Al Mughrabi, who helped hijack a bus and kill thirty-eight Israelis. She had previously killed a Jewish-American woman.
Clearly, "white supremacy" isn't the only thing that's lethal.
The same month that Tlaib was scheduled to leave for Israel, two men were arrested for having beaten and robbed three Jewish victims. The Michigan Democrat probably wished she could have used them as a distraction, but that wouldn't have been easy: neither one was pale enough to support her narrative.
What do you think? Leave a comment below.